Family Owned Since 1955
Since our inception in 1954, Davis Interiors has led the way in quality shipboard habitability services throughout the US Navy. As the original name in shipboard habitability in Hampton Roads, we have remained an innovator in the areas of planning and design. Our staff has over 200 years of combined experience in a wide variety of shipboard applications, our personnel have the knowledge, talent, and skills in the areas of aluminum and stainless steel furniture design and manufacturing, welding, upholstery, decking, wall covering, and interior design services.
Experienced Technicians and Fully Equipped Facilities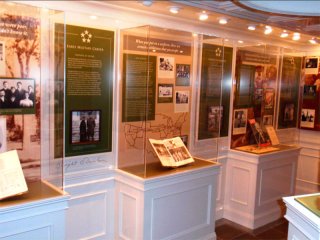 With our own full crew of trained technicians, we're able to carefully monitor the production and quality of our designs from manufacturing in our facilities to onboard installation. Our average staff member has over 20 years of experience and we are proud to employ several 2nd and 3rd generation workers.
Davis Interiors, LTD takes pride in making every project meet the requests of our customers. We listen to your needs and design the project to meet your specifications.
Our projects include: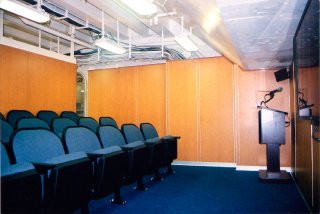 The first theater with stadium seating on the USS Reagan
The first shipboard Baskin Robins ice cream parlor in1982 on the USS L.Y. Spear
USS Ronald Reagan Chaplin's Complex, the Ship's library and Ship's Learning Center, and XO's Cabin
USS Kearsarge Crew Dining Facility, Wardroom, Wardroom lounges and Wardroom Meeting Room
USS Carl Vincent and USS Dwight D. Eisenhower Ship's Museums
Community Service
Since its inception, Davis Interiors, Ltd. has played a major role in the Hampton Roads and Navy communities. We have provided donations services for The US Naval Supply CorpAuction, the d'Art Center, Norfolk Collegiate School, The Williams School, Church of the Good Shepherd, Lee's Friends, and the Junior League of Norfolk-Virginia Beach. Our seamstresses sew teddy bears for the Junior Circle members of the Children's Hospital of the King's Daughters to give to patients at the hospital. In the past ten years, we have sewn over 700 bears.
Davis Interiors, Ltd. contributed in the campaign to benefit the USS Wisconsin when it became a designated historical site in our home city of Norfolk.
We are committed to actively contributing to the communities we serve. Norfolk has been our home since 1955, thus we strive to always be a good corporate citizen.
Davis Interiors, Ltd. is a Certified Lean Enterprise and has an ISO-9000 compliant quality management system.