Virginia's Top Nomex Supplier
Davis Interiors, Ltd. is the only Nomex® supplier in the state of Virginia. Nomex® is the material required by many construction and material standards of the U.S.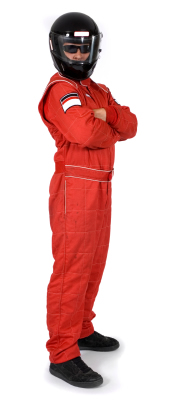 Uses and Applications
Nomex® IIIA is an inherently flame resistant, anti-static fiber blend manufactured only by Dupont.
Nomex® meets MIL C-24500 for shipboard use. It is used for berth curtains, divider curtains, porthole curtains and chair covers.
Nomex® is the material trusted by military pilots,  fire fighters,  race car drivers, and industrial workers to protect them from heat, flames, and corrosive chemical agents.
Davis Interiors also manufactures Nomex® curtains, blankets, aprons, and various household items to protect your home against fires.
Large Color Selection
We have a wide range of colors of Nomex® (see our swatch chart) available in stock and ready to meet your needs. Please note that the color you see on your monitor may differentiate from the actual color.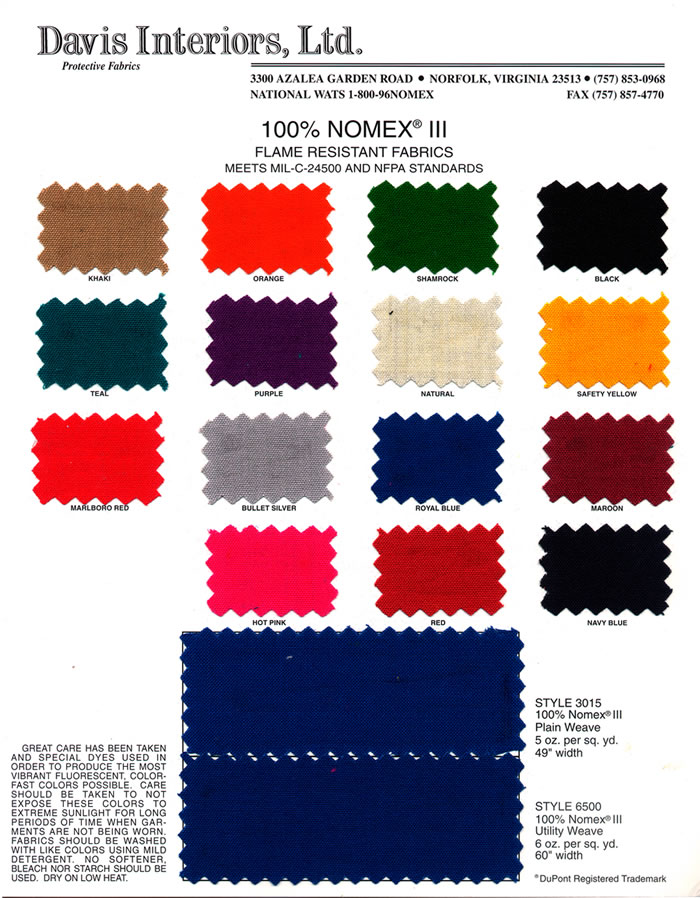 Contact us online today or call us at 757-853-0968 to see what we can do for you.
For additional information related to Nomex berth curtains on ships, please see our shipboard services page.