Custom, Functional Furniture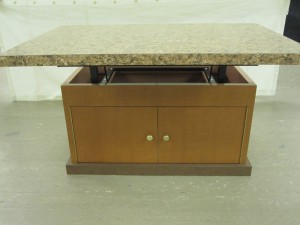 Sourcing shipboard furniture that will last, is functional, and also looks good, can be a challenge.  Our custom fabrication shop is on-site, so clients can be sure the designs will be built to exact specifications and also meet all required certifications.
Our designers and fabricators are adept at developing unique solutions, including maximizing storage space and creating slide-outs (for televisions, monitors, etc) that increase function and usability.
Additional Decor
We can also provide all the accessories that make a space truly striking, including lamps, artwork, pillows and much more.
Furniture Upholstery
Our large collection of Naugahyde® is ideal for many upholstery needs and all can be handled in-house. We reupholster, repair and manufacture all furniture plus a variety of items, including dental chairs, chiropractic tables, medical exam tables, restaurant seats and boat interiors.
Large Fabric Assortment
We also offer a large selection of fabrics for furniture, draperies, as well as carpet and wallpaper for both residential and corporate applications.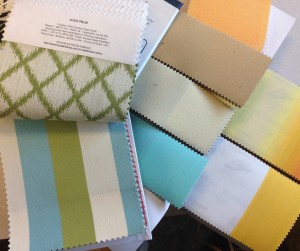 Our spacious sample room is located in our corporate office. To make an appointment to view our selection, give us a call at 757-853-0968 or contact us online today to see what we can do for you.