From laminates and tile to paint and carpeting, we can source and install a variety of approved deck and bulkhead coverings that fit your needs .
Custom Bulkhead Coverings
Our bulkhead covering options include paint, wall coverings, wainscoting, chair rails, and crown molding. We can also develop custom designs that are sure to impress and help create comfortable yet functional spaces.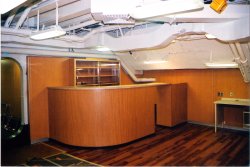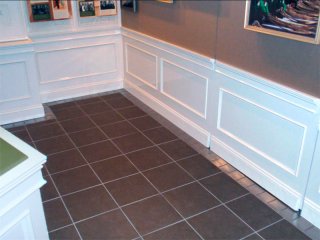 Contact us online today or call us at 757-853-0968 to discuss your shipboard floor and wall covering needs by our expert design services.