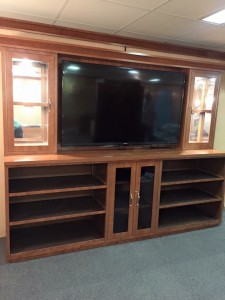 Davis Interiors, Ltd. offers services to suit all of your shipboard needs.
Custom Furniture
Davis Interiors custom designs and fabricates all furniture for every area-  including offices, dining areas, berths, ready rooms, and lounges.
Davis Interiors, Ltd. has experience designing and installing:
Cabinets
Desks
Chairs
Sofas
Bookcases
Bulletin Boards
Berth Curtains
Draperies
Bulkheads
Laminated Aluminum Paneling
High Pressure Plastic Laminate for table tops and more
Entertainment Centers
Tables
Tile
Sheet Metal and Welding
Our durable furniture is constructed of aluminum tubing, 1/8" thick, using 100% weld at all joints. All furniture is built to NAVSEA standards.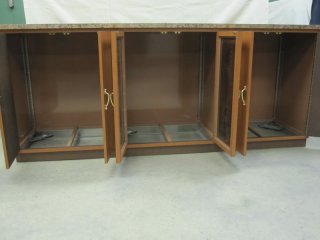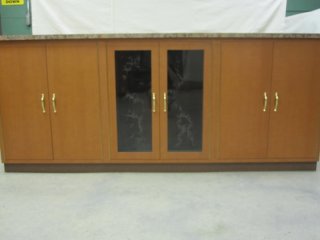 Shipboard Approved Carpet
Davis Interiors, Ltd. has one of the largest most extensive selections of shipboard approved carpet in both level loop and plush pile for immediate installation or shipping. We can ship carpet anywhere in the world..
The only approved carpet for shipboard use is wool file woven through the back and it must conform to Federal Specification DDD-C-95, Type II, Class 1, 2 or 4. This type of carpet offers great durability and a lasting high-quality appearance.
Berth Curtains, Hardware and Nomex®
Davis Interiors, Ltd. offers an innovative track and slider tape system for shipboard berth curtains.
The track is made with an aluminum alloy 6063 T5 anodized clear finish.  The tape along the edge of the curtain slides into a thin opening in the track, which can be made to fit the length of any bunk. Slider tape eliminates the need for pins or hooks.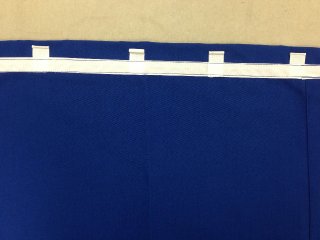 We also manufacture curtains for portholes, room dividers, sanitary spaces and passageways. These curtains can be pleated or straight hanging and can have grommets at the top in various sizes for ease of sliding.
Davis Interiors, Ltd. also provides steel tubing and welding services to install the framework necessary for top bunk berth curtains.
Nomex Berth curtains are available in various sizes and colors. We have standard panels (40″ by 22″) in stock for fast, convenient shipping.  Custom sizes or unique colors are made to order in a timely fashion and we can ship worldwide.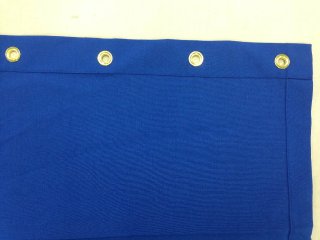 Naugahyde®
Davis Interiors, Ltd. has a large collection of Naugahyde® in a wide range of colors.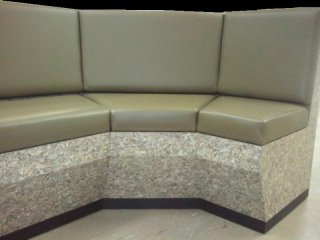 Naugahyde® is a composite of a knit fabric backing and a polyvinyl chloride (PVC) plastic coating, making it the ultimate in quality vinyl. The material is durable, easy to clean, and can withstand moisture, hot sun, and exposure to the elements. It's perfect for a variety of marine applications, especially office chairs and other seats aboard the ship.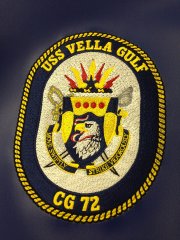 We also offer custom embroidery services for Naugahyde® to give your furniture coverings a polished and professional look.
Contact us online today or call us at 757-853-0968 for more information on these and other products and services we offer.